Latest news and events
Explore the Ph.D. IT programme
Ph.D. stories
Our community
The DEIB Community is the digital community of the Dipartimento di Elettronica, Informazione e Bioingegneria of the Politecnico di Milano. The project was developed to enhance experiences and skills, aggregate talents and generate innovation through cooperation, continuous exchange and goal sharing between academic research and the industry world.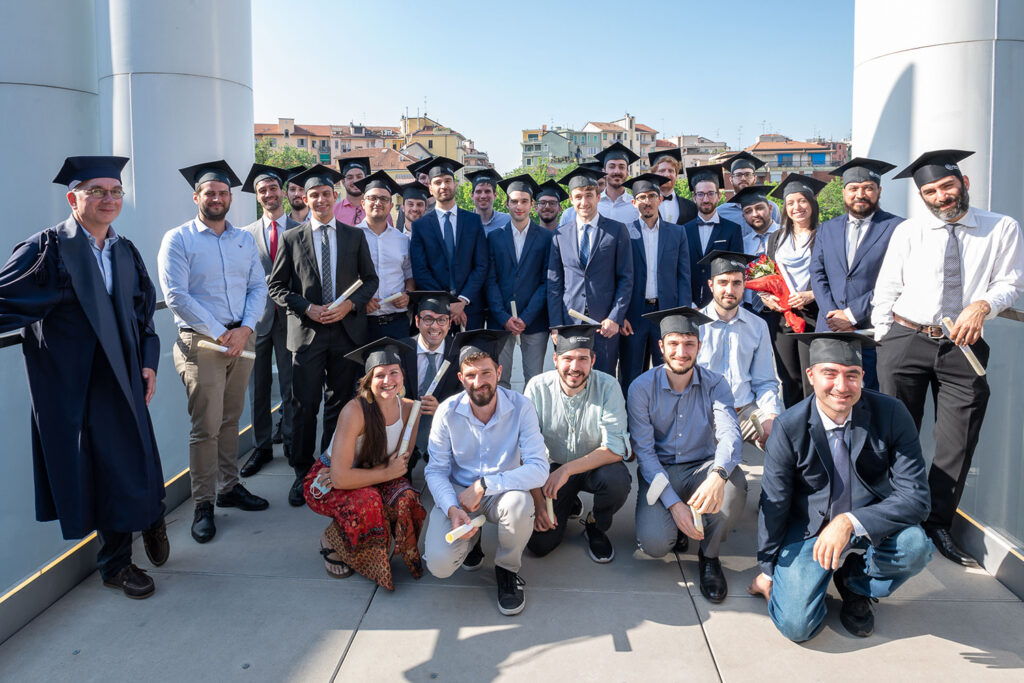 What are our Ph.D.'s doing now?
Industrial partners
Check out some of our recent sponsors of Ph.D. scholarships.
SILK FAW AUTOMOTIVE GROUP S.R.L.
HUAWEI TECHNOLOGIES ITALIA SRL
RICERCA SISTEMA ENERGETICO – RSE S.P.A.
E4 COMPUTER ENGINEERING SPA
FONDAZIONE CARIPLO – XNEXT
FONDAZIONE POLITECNICO DI MILANO
Free2move eSolutions S.p.A.
HITACHI ENERGY ITALY S.P.A
IIT – ISTITUTO ITALIANO DI TECNOLOGIA
ISTITUTO DI RICERCHE FARMACOLOGICHE MARIO NEGRI IRCCS
NEC LABORATORIES EUROPE GMBH
THALES ALENIA SPACE ITALIA